Bitcoin is the *New Digital Gold* – Probably the Best Investment You Can Make Right Now For Massive Gains
So the big SECRET is not so much a secret anymore.  Bitcoin is definitely going to be the currency of the future, and if you are not involved with this particular digital coin, then make sure you pay close attention to what I am about to share on this post.  Also, I want to emphasize that you don't need to understand everything right now.  Most people get into a phase where they have to know every single detail, and actually end up missing out on the blessing.  So my advice to you is take the information I am presenting to you right now at face value… then take action… and earn while you learn 🙂
In a nutshell, #Bitcoin is a decentralized- unregulated digital currency controlled solely by "the people."  It's value is driven by folks like you and I… and some of the most wealthiest men and women in the world are taking part in the new "digital gold."  Surprisingly, bitcoin has surpassed GOLD x 3 times and is set to rise to new higher highs in the near future.  One of the strategies I use in making passive income online is keeping up with the trend.  There's a lot of information on the internet and it's very easy to get distracted.  On the flip side, it's also very easy to get scammed if you are not careful.
I've had my fair share in losing tons of money to opportunities that promise the world, but deliver very little in the end.  In fact, many are victims of these same programs that continue to come and go while taking thousands if not millions of peoples' money with them.  My goal is to be the guy that gives you the truth before the fall.  I've been online for quite some time now and I've seen and experienced a lot.  These days, I'm confident in my selection of what will work and what won't work due to actual facts and trends.
And, from my personal experience, bitcoin is one of those trends anyone can take full advantage of if they come to the table with an open-mind.  Your typical fiat paper currencies like the U.S. dollar are diminishing by the minute while "cryptocurrencies" like bitcoin, ethereum, dash, and the like are flourishing by the minute.  If you want a full scale of these typical digital currencies and their actual prices, make sure to check out coinmarketcap to get more of an in-depth insight.
At the time of this blog post, bitcoin has soared to over 4K per coin, which is absolutely astounding.  I also checked on trading view as well to see how the charts were looking in comparison to BTC/USD (bitcoin vs. US dollar).  Let's just say there was no comparison and BTC is definitely on the rise.  There are numerous advantages to getting involved with bitcoin that most are not aware of just yet.  However, if you are open to the idea of creating wealth with this new "digital gold" currency, then you will be well off in the next few years or so.
I'm going to take a wild guess that in the next 3-4 years, 1 BTC will be worth over 10K.  I know it's a very bold statement, but with the driving force of the peer to peer characteristics of this coin, and with many corporations and countries recognizing the power of this currency, the sky is the limit.  Will you get on board today or get left in the dust?  Make sure to watch the videos below to learn how to take advantage of bitcoin, and what the wealthy are saying about the hottest trend on the internet to date.  Also, click the button below to set up a time with me if you need a strategy on how to take advantage of bitcoin.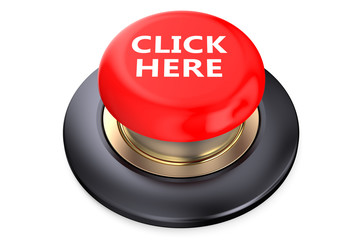 P.S. and by the way… If you need some bitcoins right now.. you can Click Here to Buy Some
Let's win together,
Ontarian
877-785-8736