How to Build Real Passive Wealth Online Utilizing the Swiss Gold Global Platform
Is it really possible to build real passive wealth online these days?  I mean with all the SCAMS that are popping up left and right, is there still hope to making money online?  The answer to these two valid questions is a resounding … YES!  I'm living proof that making a passive income online is true along with building real wealth.  You see, earning extra income online is easy, but building a legacy for your family from the internet can be quite the challenge.
Years ago, I set out on a mission to learn the "internet game" so to speak.  I wanted to truth and the SECRETS to leveraging the internet to make extra income thus coming into the experience of the lap-top lifestyle.  After losing thousands to pure SCAMS and trying to find my way, I have finally cracked the code to what it really takes to succeed.  And to be honest with you, I'm still learning various ways to bring in even more income inside of my passive income portfolio.
So, my encouragement to you is only trust the person(s) who have been and are at the place you desire to attain.  I'm on a mission to short-cut the way to success for many who decide to partner with me.  Hopefully you've had a chance to read my mission statement so that you can fully understand the seriousness of what I am going to accomplish.  With that said, I want to introduce you to a company called Swiss Gold Global, which is one of the financial vehicles that can help you build real passive wealth online.
Swiss Gold Global was founded in 2008 with CEO Bill Rowell at it's head.  Originally the company started with Gold and Silver assets upon which you can still buy these commodities inside of the company.  You and I know that Gold and Silver have been around for ages, and they are more valuable than your typical fiat currency.  With Swiss Gold Global, you can join the company and buy real tangible gold and silver from your back office.  After buying these commodities, you can have them physically delivered to your home or sell them back to the company for a nice profit over time.  I can assure you that investing in a fixed amount of gold and silver inside of Swiss Gold Global will do you much justice financially in the long run than with regular paper fiat money.  To get a better breakdown of the power of these two commodities… Click Right HERE
The New Digital Gold For True Wealth Building
The other day I shared with you the "new digital gold" that is probably the hottest investment commodity online today.  If you are not in any way invested with Bitcoin, then you are missing out on a very big thing.  Bitcoin has surpassed the value of gold by 3 times, and experts are predicting that it will rise to almost $1o,000 per coin in the next year or two.  Right now, 1 BTC is worth $4100 at the time of this blog post.  Inside of Swiss Gold Global, you can take full advantage of bitcoin by participating in what's called bitcoin mining.  Don't worry if you don't understand all this right now, because many are very new to this concept.  However, don't waste too much time in trying to understand it all.
I'm going to leave you with this thought and make sure you watch the video that I have left here for you as soon as you can.  Last year, around this time I made a video on how to set up a coinbase account to start buying bitcoins right away.  At the time of that video, bitcoin was worth just $400 per coin.  Now, bitcoin has jumped up tremendously and it seems it's not going to slow down anytime soon.  How much money has your fiat currency made you in the last year or two in your savings account?  Put your money to work for you and stop letting it collect dust in your bank account.  Join Swiss Gold Global and discover how to build real passive wealth online starting today.  Click the button below to watch an exclusive webinar that explains how this all works in detail.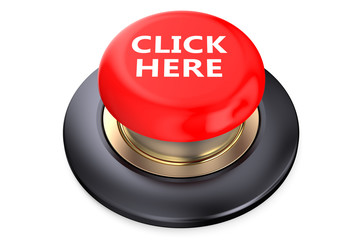 Let's win together,
Ontarian Hawkins
877-785-8736