Passive Income Guru Vlog- Don't Trust Your J.O.B. – Establish Multiple Streams of Income Asap
In this post, I am going to give you the honest truth that should help you make a decision to establish more streams of income other than your current J.O.B. (just over broke).  Growing up as a kid, I always knew there was a better way of making a living outside of depending on what I call "linear income" (income between 2 parties – employer and employee).  In order to gain a better understanding of the different types of income, make sure to check out the "Rich Dad Poor Dad Book" by Robert Kiyosaki.
How secure do you think your job is going to be in the next year or two?  I've seen countless people in my life get laid off from their jobs without warning, and it seems to be happening more and more these days.  There is no such thing as job security anymore and those who believe that will soon find out the truth.  And that truth is your current employer doesn't really care about your overall well being.
Your employer could care less about your family, bills, and other important things in your life that really matter.  How do I know this…?  Because I have experienced this myself and have been let go from a job I used to work years ago.  And here recently a friend of mine was just "FIRED" from her job after recently purchasing a brand new home.  The crazy thing is she waited for years to get the job and was for certain that her financial situation was guaranteed.  All of this led me to create a video to wake folks up on what's really going on in the linear income industry.
So What's the Solution
The best solution is to create your own economy, because working in someone else's will get you canned eventually.  And if you are lucky enough to stay on your job for years, you are still missing out on the potential to have time freedom to enjoy the finer things in life.  Ultimately, the ball is in your court when it comes to financial freedom.  However, everyone is different in this respect, because financial freedom is different for everyone.  My financial freedom started as soon as I was able to fire my boss.  I had no desire to become a millionaire or even a six figure earner at the time, but once I was able to use my time wisely outside of a 9 to 5, I was able to amass 6-figures in a short period of time.
Make sure to watch the video below as I really dive into the psychology of all of this.  Maybe you are happy at your current job and that's ok.  A job is not a job if it falls in line with your PASSION, which is critical to overall success and less stress.  However, most people from my research are not happy with their current job and financial situation.
In fact, there are millions daily who are searching the internet for a better solution.  I talk to folks all over the world each week who are looking for a way out.  Very rarely do I run into an individual who says … "I love my job."  Most are just looking for a way out and a better financial situation for themselves and their families.  Make sure to also click the button below to learn more about one of my top opportunities online that has brought me in over $50,000 so far in passive income.  See you at the top.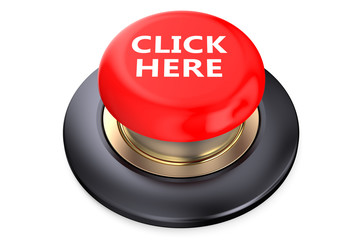 Let's win together,
Ontarian "The Passive Income Guru" Hawkins
877-785-8736